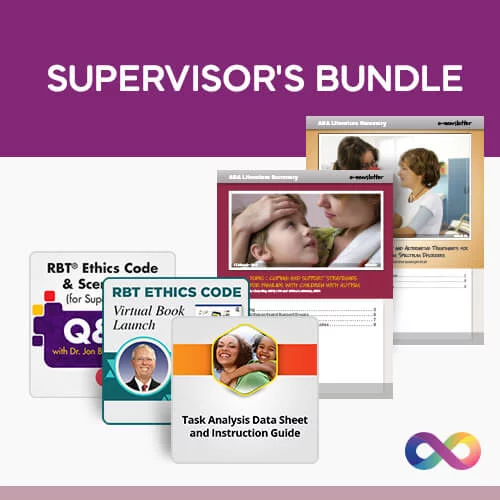 Supervisor's Bundle: Supporting BT's in Navigating Ethics in ABA Service Delivery
We offer interest free installment payment with
. Learn more
LEVEL: Moderate - Advanced
CEU ELIGIBILITY:
BACB: 2 Ethics CEU
BACB: 2 Supervision CEU
Ever have a supervisee or behavior technician engaged in questionable behaviors that might cross the line of ethical application of ABA? If not, it is only a matter of time before such scenarios will arise, and be prepared to support the supervisees during these situations can be a challenge when considering all the factors, and meta-contingencies that surround the potential violation
Well . . .thank goodness for the RBT Ethics Code (2.0) published by the BACB in 2022 for laying out the foundation for responsible conduct and ethical application for Behavior Techs in the ABA service delivery. To bridge the gap between the Code and actually practicing ABA, Special Learning has developed the ultimate Supervisor's Ethics Bundle to address the how-to in supporting BTs when they have or are encountering common questionable scenarios (i.e., dual relationships) with 2 Ethics & 2 Supervision CEU credits presented by world-renowned and ABA Ethics Guru, Dr. Jon Bailey, BCBA-D, 2 literature summaries to share with Techs and a Task Analysis Data Collection Sheet with an instructional guide for BTs.
This bundle includes:
MANDATORY DISCLAIMER: The Behavior Analyst Certification Board ("BACB") does not sponsor, approve or endorse Special Learning, the materials, information, or sessions identified herein.
For cancellations and refunds, please see our policy HERE.