CEU Bundle: Psychopharmacology Series (7-part Series)

You could be the first person to provide your opinion.
Purchase now & provide your feedback on this product and receive a $25 store credit!

BCBA CEUs: 14 Type II Learning
QABA CEUs: 14 General
IBAO CEUs: 14 in ABA Topics
APA/CESA: 14 General (Home Study)
Providers of healthcare or education serving the needs of individuals with Autism or other special needs encounter medication-related issues on a daily basis. Virtually every professional (and parent) understands that medication plays a significant factor in a person's ability to function and make progress, but very few possess sufficient levels of knowledge to make informed decisions when providing services to children, adolescents, and adults receiving medication. This lack of knowledge is even more pronounced when dealing with co-morbid conditions.
SL Global's Psychopharmacology series, with Dr. Ronald T. Brown and Dr. Debbie Coehlo, is designed to provide educators, healthcare providers, and parents with a comprehensive understanding of psychopharmacology and its impact on various childhood disorders. Each 2-hour session will be broken down into three primary areas: (1) study on classes of medication; (2) how it relates to various symptoms; and (3) use of case studies to provide a deeper level of understanding by seeing how both come together in practice.
This 7-part series includes the following titles:
TIMELINE: This product has a 1-year timeline of expiration. All CEUs must be completed within 1 year.
MANDATORY DISCLAIMER: The Behavior Analyst Certification Board ("BACB") does not sponsor, approve, or endorse Special Learning, the materials, information, or sessions identified herein.
NOTE: CEs claimed on any training completed can only be claimed once. If you repeat training you've already claimed CEs on, you won't be able to claim the CEs again. Please ensure you have not already completed and claimed the CEs for the training module before purchase. Want to customize your training? You can build your own CE library HERE. See our main page! For cancellations and refunds, please see our return policy.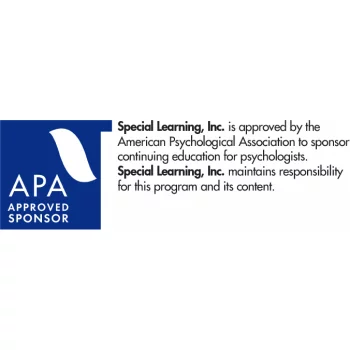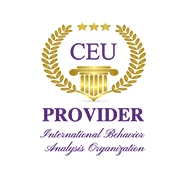 No reviews yet!
For adding a review for this product you need to purchase current product and be authorized.