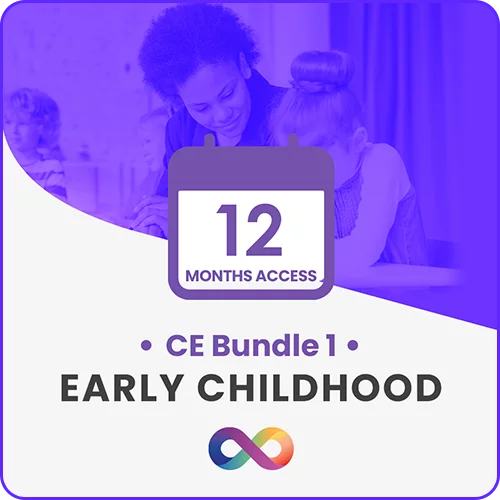 CE Bundle 1: Early Childhood

You could be the first person to provide your opinion.
Purchase now & provide your feedback on this product and receive a $25 store credit!

BCBA CEUs: 32 Learning, BACB General (including 5 Ethics and 3 BCBA Supervision credits)
QABA CEUs: 32 General (including 5 Ethics and 3 BCBA Supervision credits)
IBAO CEUs: 32 in ABA Topics (including 5 Ethics and 3 BCBA Supervision credits)
APA/CESA: 29 General (Home Study)
The CE Bundle 1: Early Childhood has been designed for behavior analysts and psychologists who work predominantly with young learners with autism and other neurodiverse challenges across multiple settings - center, home, school, and community. Individual titles have been specifically curated to expand a learner's repertoire beyond clinical skills to include, soft skills, supervision, ethics, collaboration, and co-morbidities.
If this bundle includes titles you have already completed, you will be allowed a one-time swap by sending an email (post-purchase) to contact@special-learning.com. You can also make your request via live chat on our website.

This bundle meets 100% of the requirements necessary for BCBA certification renewal. BACB ACE provider Number: OP-14-2437. https://www.bacb.com/services/o.php?page=100157
The CE Bundle 1: Early Childhood (12-Month Access) includes 32 CEU hours of training on these topics:
Notes:
CE's claimed on any training completed can only be claimed once. If you repeat the training you've already claimed CEs on, you won't be able to claim the CEUs again. Please ensure you have not already completed and claimed the CEs for training modules included in this CE library before purchase.
Want to customize your training? You can build your own CE library HERE.
Each purchase corresponds to 1 user license/access. Only the user assigned to a subscription will be able to access the training and obtain CEUs from the webinars.
MANDATORY DISCLAIMER: The Behavior Analyst Certification Board ("BACB") does not sponsor, approve, or endorse Special Learning, the materials, information, or sessions identified herein.
For cancellations and refunds, please see our policy HERE.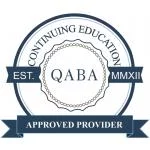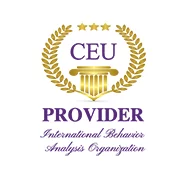 No reviews yet!
For adding a review for this product you need to purchase current product and be authorized.