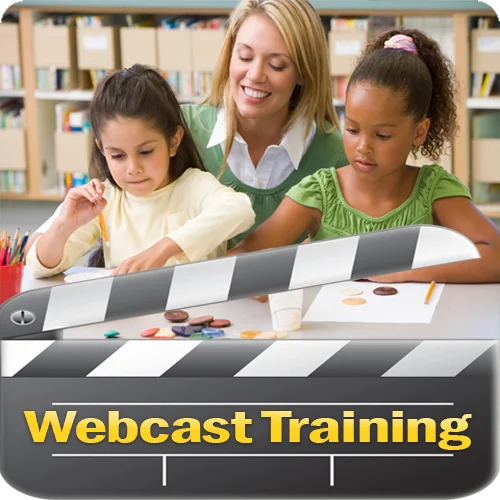 Ensuring Treatment Integrity
LEVEL: Intermediate and Advanced
CEU ELIGIBILITY:
2 BACB Learning CEU
2 QABA CEU
APA CEU Eligibility 2 General (CESA/Live and Home Study)
This 120-minute recorded webcast provides an overview of the use of applied behavior analytic principles to increase data accuracy and treatment fidelity while teaching techniques to gain staff buy-in.

Data collection may be considered the cornerstone of applied behavior analysis. Data determines how behavior analysts make decisions about behavioral interventions. Data is often collected by other staff, not necessarily behavior analysts. Behavior analysts therefore must ensure that the collected data is accurate and reliable. Staff must also be trained to implement interventions with fidelity. Common issues in the full implementation of behavior interventions involve inaccurate data recording, observer/"implementation" drift, and inaccurate implementation of behavioral interventions.

Staff training begins at an organizational, macro-level to ensure the availability of resources. In the field of applied behavior analysis, particularly in work involving individuals with disabilities, job positions at all levels may be stressful. The amount of work needed for the care of individuals with a disability can be daunting. Implementing behavioral strategies with fidelity is crucial to ensure accurate analysis of interventions and prevent staff from engaging in ineffective behavioral interventions.

This presentation will discuss the components of effective behavioral intervention: accurate implementation of behavioral strategies, data collection, and methods to increase staff buy-in and decrease staff burnout. A review of the literature will be explored to identify effective methods for implementing all components of an effective behavioral intervention.
Outcomes:

Upon completion of Ensuring Treatment Integrity, participants will be able to:
Identify and implement data collection methods and ensure the accuracy of the data;
Identify and implement evidence-based teaching strategies to ensure treatment fidelity;
Gain resources to increase staff buy-in and decrease staff burnout.
This recorded webcast will total 120 minutes and include a review of practice and methodology designed for teachers, paraprofessionals, BCABAs, and BCBAs working with persons with Autism and/or supervising direct treatment staff, and other professionals working with children with Autism and related disorders.
NOTE: CE's claimed on any training completed can only be claimed once. If you repeat training you've already claimed CEUs on, you won't be able to claim the CEUs again. Please ensure you have not already completed and claimed the CEUs for the training module before purchase. Want to customize your training? You can build your own CE library HERE
Each purchase corresponds to 1 user license/access. Only the user assigned to a subscription will be able to access the training and obtain CEUs from the webinars.
License/Access code can be activated within 3 months from the time of purchase.
You have 30 days to access the webcast from the date you activated your access code.
DISCLOSURE:
Financial - Presenters are employees of Step By Step, Special Learning's strategic partner. Presenters and researchers do not receive any financial compensation.
Non-Financial - No relevant non-financial relationships exist. Special Learning, publisher of products for SLPs, BCBAs, and other professionals, and Step By Step funded this training webcast.
MANDATORY DISCLAIMER: The Behavior Analyst Certification Board ("BACB") does not sponsor, approve or endorse Special Learning, the materials, information, or sessions identified herein.
For cancellations and refunds, please see our policy HERE

No reviews yet!
For adding a review for this product you need to purchase current product and be authorized.