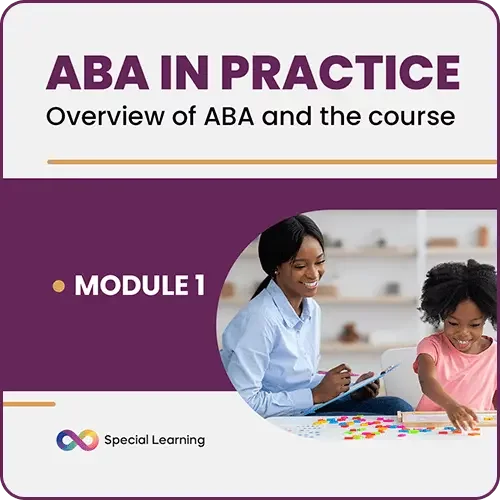 ABA in Practice - Module 1: Overview of ABA and the course

You could be the first person to provide your opinion.
Purchase now & provide your feedback on this product and receive a $25 store credit!

BCBA CEU: 1 Learning
QABA CEU: 1 General
IBAO CEU: 1 ABA Topic
APA CEU: 1 General
This is session one of the eleven-part series of ABA in Practice. In this session, we will review and provide you with a recap of the ABA concepts necessary for developing and implementing a behavior program. It also provides an overview of the sessions to follow.
The objectives for this session are:
What is applied behavior analysis?
Who benefits from ABA?
What are the main goals and main elements of an ABA program?
Communication and language
Teaching methods
Speaker: Maria Nicolaou, MSc, BCBA
"Unlocking the Power of ABA in Practice: Your Comprehensive Guide to Applied Behavior Analysis
Welcome to a transformative journey into the world of Applied Behavior Analysis (ABA) with our elevent-part series, "ABA in Practice." In this inaugural session, we set the stage for a comprehensive exploration of the fundamental principles and practical applications that underpin this remarkable discipline.
Session 1: Overview of ABA and the course
In the vast landscape of behavior modification and intervention strategies, ABA stands as a beacon of hope and promise. This session serves as your cornerstone, equipping you with an in-depth understanding of ABA's core principles, its beneficiaries, goals, and the integral elements of an ABA program.
Understanding Applied Behavior Analysis: We begin by unraveling the enigma of ABA. What is it, and how does it work? Applied Behavior Analysis, or ABA, is a systematic and data-driven approach aimed at understanding and improving human behavior. Through empirical assessment and rigorous analysis, ABA helps us pinpoint the causes of challenging behaviors and facilitates the development of effective interventions to promote positive change.
Who Benefits from ABA?
ABA's wide-reaching impact extends to individuals of all ages and abilities. It is a versatile tool, catering to children with developmental disorders like Autism Spectrum Disorder (ASD), individuals with intellectual disabilities, and even those seeking to enhance their life skills. Join us in uncovering the myriad ways ABA can make a difference in the lives of countless individuals.
The Main Goals and Elements of an ABA Program: Gain insight into the primary objectives of ABA programs. Discover how these programs aim to improve quality of life, foster independence, enhance social skills, and reduce challenging behaviors. We'll also delve into the essential components that structure an ABA program, from assessment and data collection to intervention planning and monitoring progress.
Decoding the Functions of Behavior: Understanding the 'why' behind behavior is crucial in ABA. We will explore the four main functions of behavior: attention-seeking, escape or avoidance, access to tangibles, and automatic reinforcement. This foundational knowledge is your gateway to effective intervention design.
Communication and Language: Effective communication is at the heart of human interaction. In this session, we'll shed light on the pivotal role ABA plays in enhancing communication skills, particularly for those with communication challenges. You'll explore the techniques and strategies that transform verbal and non-verbal communication.
Diverse Teaching Methods: ABA employs a wide array of teaching methods tailored to individual needs. From discrete trial training to naturalistic teaching strategies, you'll discover the toolkit that ABA practitioners use to impart skills and foster growth.
What Sets "ABA in Practice" Apart?
Our "ABA in Practice" series goes beyond theory, providing practical insights and tools to implement ABA principles effectively. With each session, you'll gain actionable knowledge and hands-on techniques that can be applied immediately to make a positive impact on the lives of individuals under your care.
Who Can Benefit from "ABA in Practice"?
Our series is designed for a diverse audience, including:
Parents and Caregivers: If you have a loved one with behavioral challenges or developmental disorders, ""ABA in Practice"" equips you with the knowledge and skills needed to support their growth and development.
Educators and School Personnel: Teachers and support staff will find invaluable strategies to create an inclusive and effective learning environment.
Therapists and Behavior Analysts: Professionals in the field will enhance their practice by staying updated with the latest advancements and best practices in ABA.
Students and Researchers: If you're studying psychology, education, or related fields, our series offers a comprehensive overview of ABA principles and their real-world applications.
What to Expect in the Upcoming Sessions
Our ""ABA in Practice"" series unfolds over eleven enlightening sessions, each building upon the knowledge gained in the previous one. Here's a sneak peek at the topics that will be covered:
Session 2 - Completing Intake and Initial Assessment: This session will guide you through the essential steps of intake and initial assessment, providing you with the tools to begin the ABA process effectively.
Session 3 - Conducting Skill Assessment: Learn how to assess an individual's skills and capabilities, a critical phase in tailoring an ABA program to their specific needs.
Session 4 - Creating Treatment and Lesson Plans: Discover how to craft comprehensive treatment and lesson plans that serve as roadmaps for achieving behavioral goals.
Session 5 - Beginning and Implementing a New Program: Understand the crucial steps in launching a new ABA program, including setting goals, selecting interventions, and ensuring effective implementation.
Session 6 - Creating and Utilizing Visual Supports and Prompting: Visual supports and prompting techniques are invaluable in ABA. This session explores their creation and effective use.
Session 7 - Data Collection Procedures for Everyday Use: Dive into the intricacies of data collection in ABA, learning the daily practices that inform decision-making and program adjustments.
Session 8 - Graphing and Interpreting Data: Data without analysis is incomplete. We'll teach you how to graph and interpret data effectively, providing insights for program refinement.
Session 9 - Understanding and Assisting with Behavior Plans: Behavior plans are vital for addressing challenging behaviors. This session guides you through their understanding and implementation.
Session 10 - Generalization and Maintenance: Building on previous knowledge, we'll explore how to ensure that learned behaviors generalize and are maintained over time.
Session 11 - Technology in ABA: Explore the integration of technology into ABA practices, offering new avenues for intervention and data management.
Throughout the series, you'll receive practical tips, real-life case studies, and expert insights to enhance your understanding and application of these topics. Each session is designed to empower you with the knowledge and tools necessary to make a positive difference in the lives of those you serve.
Embark on Your ABA Journey Today
"ABA in Practice" is your passport to a world of possibilities. Whether you're a dedicated parent, a compassionate caregiver, an educator striving for inclusivity, or a professional seeking to excel in your field, this series will empower you with the knowledge and practical skills needed to drive meaningful change in the lives of individuals with diverse needs.
Join us on this transformative journey through Applied Behavior Analysis. Together, we can unlock the potential for growth, development, and independence, one behavior at a time."
TIMELINE: This course, on its own has a license for active use for 30 days unless it is purchased as part of a bundle/library.
MANDATORY DISCLAIMER: The Behavior Analyst Certification Board ("BACB") does not sponsor, approve, or endorse Special Learning, the materials, information, or sessions identified herein.
For cancellations and refunds, please see our policy HERE.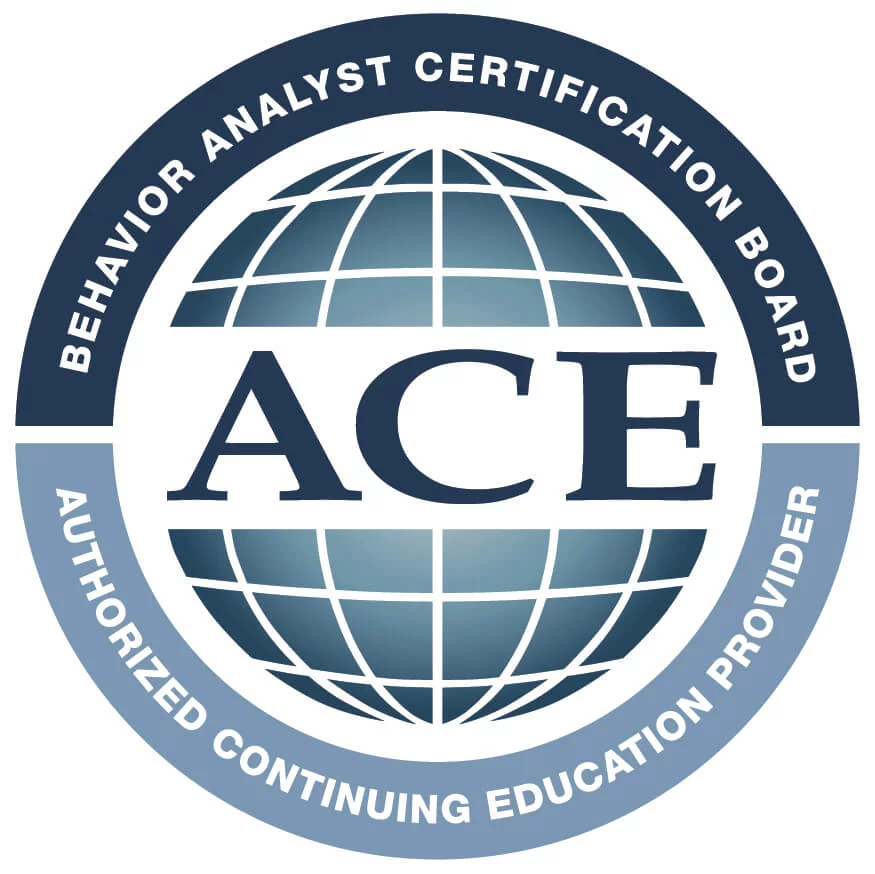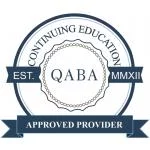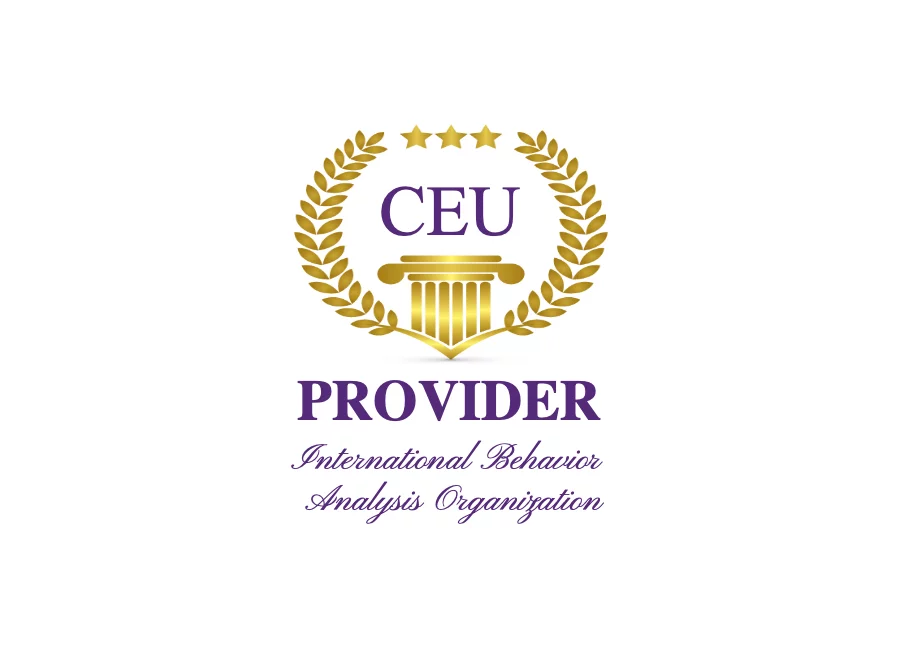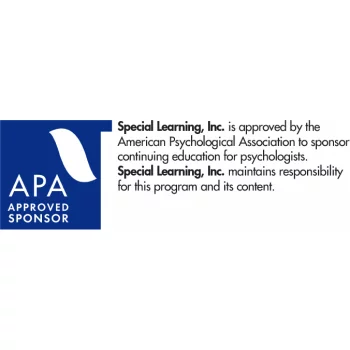 No reviews yet!
For adding a review for this product you need to purchase current product and be authorized.