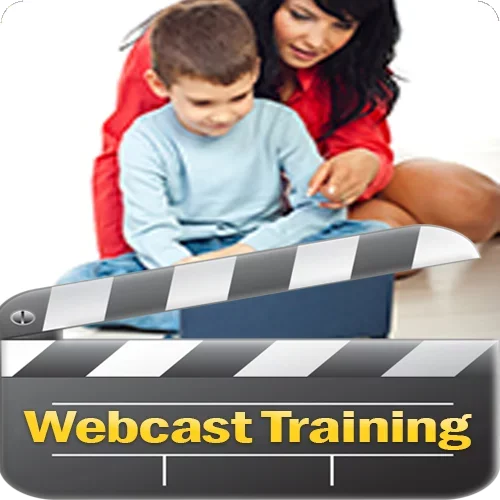 CEU: Video Modeling & Video Prompting as a Treatment Intervention

You could be the first person to provide your opinion.
Purchase now & provide your feedback on this product and receive a $25 store credit!

BCBA CEUs: 2- Type II, BACB General
QABA CEUs: 2- General
APA/CESA: 2 General (Home Study)
Description: Research has shown that utilizing video models and video prompts has been shown to be effective in behavior change for individuals with autism. There are many benefits to utilizing this type of teaching strategy. Increasing communication, downtime skills, and social skills are only a few of the behaviors that can be impacted. In order to use a model to teach new behaviors, individuals must have pre-requisite skills including the ability to attend to a model and imitate actions. If unable to demonstrate these skills, the individual must first master these prerequisites prior to exposure to model prompting procedures (Cooper, Heron, & Heward, 2007).This 120-minute recorded webcast will review a variety of video prompting and video modeling interventions that have been shown to be successful in the treatment of autism. It is designed for teachers, paraprofessionals, BCaBA's and BCBAs working with persons with autism and/or supervising direct treatment staff and other professionals working with persons with autism, Asperger's, and related disorders.
Learning Objectives:
Describe what it means to prompt with a model.
List various types of video prompting methods and identify their similarities and differences.
Discuss skills that may benefit from using this intervention and support research.
Summarize ways in which video modeling and video prompting interventions have been used as a treatment intervention.
TIMELINE: This course, on its own has a license for active use for 30-days unless it is purchased as part of a bundle/library.
MANDATORY DISCLAIMER: The Behavior Analyst Certification Board ("BACB") does not sponsor, approve, or endorse Special Learning, the materials, information, or sessions identified herein.
NOTE: CEs claimed on any training completed can only be claimed once. If you repeat training you've already claimed CEs on, you won't be able to claim the CEs again. Please ensure you have not already completed and claimed the CEs for the training module before purchase. Want to customize your training? You can build your own CE library. See our main page!. For cancellations and refunds, please see our policy.
No reviews yet!
For adding a review for this product you need to purchase current product and be authorized.