Audio CE Library for Behavior Analysts (12-Month Access)
Need to access CEUs but don't have the time to commit to watching computer-based webinars?
Special Learning has you covered with our Audio CE Library for Behavior Analysts. Get access to all the same great content you will find in our CE Library for Behavior Analysts in a convenient audio-only format. Now your CEUs can be just as "on the go" as you are!
CEU ELIGIBILITY:
BACB CEUs - 32 Hours (Including 5 Ethics and 5 Supervision)
QABA CEUs - 32 General, Ethics, and Supervision
APA CEUs - 24.5 General (Home Study)
Behavior analysts lead challenging lives. If there's not enough time in a day to provide services and supervision, where do you find the time to continue to hone your skills and stay on top of new developments?
That's where we come in!
We believe that a well-rounded ABA practitioner should be exposed to non-clinical, but highly relevant topics like Ethics, Supervision, Collaboration, International, Transition/Sex Ed. and others that are typically not offered during conferences and other CE opportunities. We achieve this with our CE Library for Behavior Analysts by providing on-demand access to leading webinar audio in one library!
This Audio Library for Behavior Analysts Includes 32 CEU Hours of Training
Behavior:
Decreasing Problem Behavior with an FBA Part 1 (2 hours)
Decreasing Problem Behavior with an FBA Part 2: Intervention and Behavior Support Plan (2 hours)
Severe Problem Behavior (2 hours)
Ensuring Treatment Integrity (2 hours)
Social Skills:
Social Skills Part 1: Toddler to Preschool Social Skills (2 hours)
Social Skills: Elementary Social Skills Predictors of Future Success (2 hours)
Advanced Social Skills for Adolescents and Adults - Part 2 (2 hours)
Collaboration:
SLP & ABA Collaboration (2 hours)
IEP Team Multidisciplinary Collaboration (2 hours)
Ethics:
Ethics: How to Stay Out of Hot Water with Dr. Jon Bailey, Ph.D., BCBA-D (2 hours)
Ethics and Best Practices in BCBA, BCaBA, and RBT Supervision (3 hours)
Supervision:
Realities of BCBA Supervision (2 hours)
International-Supervision:
Supervision Considerations for International Markets (3 hours)
Transition:
Planning for Transition: Middle School to High School with Dr. Peter Gerhardt, EdD (4 hours)
Our CE Library for Behavior Analysts offers the following benefits:
Meet 100% of BACB CE requirements in one library!
24x7 Unlimited access to all training webinars
Available on computer and mobile devices
100% CEU processing included
Digital CEU certificates available immediately (upon demonstrating mastery)
Dedicated customer support team
Note:
CE's claimed on any training completed can only be claimed once. If you repeat training you've already claimed CEs on, you won't be able to claim the CEUs again. Please ensure you have not already completed and claimed the CEs for training modules included in this CE library before purchase. Want to customize your training? You can build your own CE library HERE.
Each purchase corresponds to 1 user license/access. Only the user assigned to a subscription will be able to access the training and obtain CEUs from the recordings.
MANDATORY DISCLAIMER: The Behavior Analyst Certification Board ("BACB") does not sponsor, approve or endorse Special Learning, the materials, information, or sessions identified herein.
For cancellations and refunds, please see our policy HERE.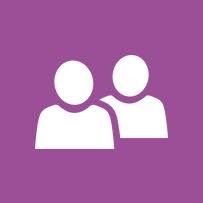 Laurie Euler
Overall, this audio bundle is a good product and a good deal. There were a few video clips which I could not really follow via audio, but I was able to comprehend everything else. I'm not big on video and prefer to listen while exercising, so this was a good alternative. I had a few issues with the times, i.e., sometimes I "lost" my progress if a page reloaded and then I'd end up having finished a training, but having to wait another hour or two before I could take the quiz. Just bear that in mind if you tend to run up close to a deadline.