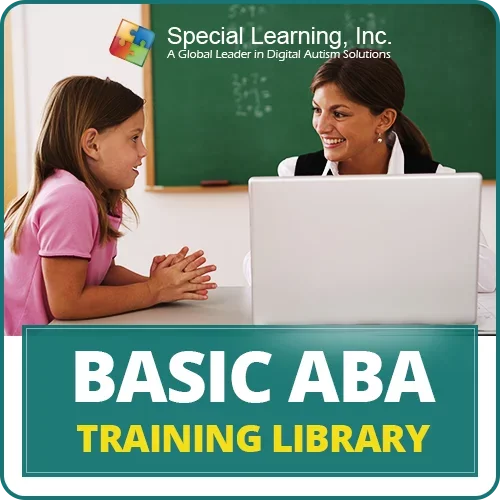 Basic ABA Training Library

You could be the first person to provide your opinion.
Purchase now & provide your feedback on this product and receive a $25 store credit!

Our Basic Autism Training Library has been designed for parents, educators, and professionals seeking to better understand what it means for an individual to have Autism and to acquire basic knowledge of Applied Behavior Analysis (ABA), a highly effective evidence-based behavioral intervention, to begin to address problem behaviors and increase acquisition of skills.
Individuals with autism typically exhibit deficits or problems in four main areas (1) Behavior (2) language and communication, (3) social skills, and (4) sensory processing. This library includes 5 individual training webinars that, when used in proper sequence and in conjunction with each other, will teach the learner some basic ABA strategies and techniques to help address those deficits.
This training library includes 5 recorded webinars:
What is Autism?
ABA Overview
Pairing
Methods of Teaching Overview
Mand Training across Modalities: Effective Methods to Teach Functional Communication
While the individual training modules can be accessed at any time in any sequence, we strongly encourage first-time learners to view the training in the recommended sequence as knowledge from previous modules may aid learners in better-comprehending materials presented in subsequent modules.
For cancellations and refunds, please see our policy HERE.
No reviews yet!
For adding a review for this product you need to purchase current product and be authorized.