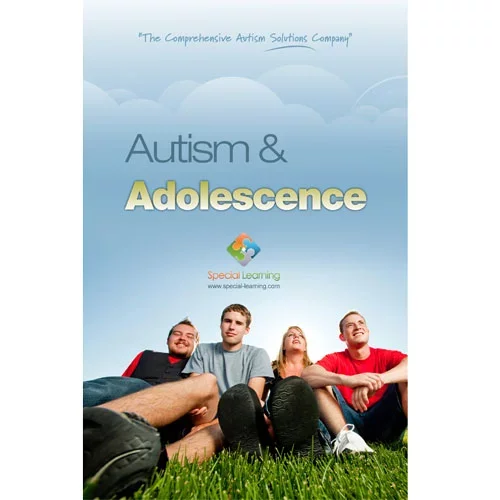 You could be the first person to provide your opinion.
Purchase now & provide your feedback on this product and receive a $25 store credit!

The Autism and Adolescence ebook is full of useful programs, strategies, and tips to help individuals with Autism thrive while acquiring new skills for changing needs in adolescence, from dealing with puberty and sexuality to managing social acceptance and bullying. Many new experiences provide learning and growing opportunities for teenagers, including dating, managing money, going on outings with peers, college, and traveling. This practical guide to the teenage years not only explores hygiene and social skills but also how to manage the mental and emotional health of adolescents who are dealing with hormonal changes. With an emphasis on the importance of early approaches to learning and development, three chapters provide useful information on making an early diagnosis by identifying behaviors and comorbid conditions and applying proactive intervention strategies. Our leading behavioral therapists provide parents, caregivers, and educators with actionable knowledge on how to manage the balance between over-protection and providing teenagers with the independence to lead a fulfilling life.
Chapter 1: Implications of Delayed Diagnosis
Chapter 2: Prevalence and Diagnosis of Adolescents With Autism
Chapter 3: Proactive Intervention
Chapter 4: How to Provide Support in the Areas of Hygiene, Social Norms, and Self-care
Chapter 5: Social Acceptance
Chapter 6: Safety Issues
Chapter 7: Special Considerations
Chapter 8: Bullying
Chapter 9: Dating
Chapter 10: Going to College
Special Learning e-books are available on iBooks, Kindle, and in PDF downloadable format. For downloadable formats, instructions to access your book will be provided upon completion of your purchase.
Note: This product is DOWNLOADABLE ONLY. The purchase does not include hard copies.
For cancellations and refunds, please see our policy HERE
No reviews yet!
For adding a review for this product you need to purchase current product and be authorized.