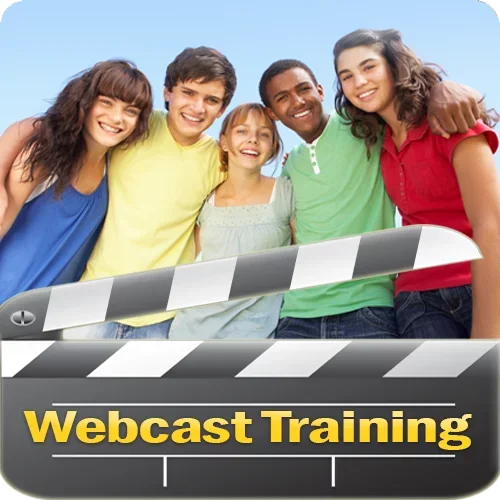 CEU: Transition Survival 103-B: Advanced Social Skills for Adolescent and Adults - Part 2

You could be the first person to provide your opinion.
Purchase now & provide your feedback on this product and receive a $25 store credit!

BCBA CEUs: 2- Type II, BACB General
QABA CEUs: 2- General
APA/CESA: 2 General (Home Study)
How do you deal with situations like adjusting to change? Are you always willing to try something new? What do you do when you have to make a very important decision? How do you problem solve? How do you deal with mistakes? Have you ever asked someone out on a date? How did you feel? According to Baker (2005), appropriate social behavior is a subjective process. How people behave in a social situation depends, not only on the people involved but on what the situation calls for as appropriate.
When reviewing the questions above, we identify there are cognitive processes required such as learning self-regulation techniques and understanding relationships in order to respond appropriately in social situations. We will identify these necessary skills and look at strategies that can be taught during early treatment. Strategies that are taught in order to increase these skills will assist in the way individuals act with others. Teaching and learning these skills can include role modeling, lots of practice, and developing opportunities to use these skills often in daily interactions.

For example, some of the social skills we will be reviewing in this webcast are as follows:
Self-regulation
Understanding directions
Asking for help
Knowing when to take breaks and/or lunch
Learning and responding to body language
Relationships
Expressing Affection
Asking Someone Out on a Date
Giving Encouragement
And, more ...

This is only a partial list of the skills needed to be a successful adult in society. As professionals, it is important that we find effective ways to teach these skills so that learners will be proficient at these skills. Knowing what to do and when to do it in a social situation not only lessens the possibility of stigma, it also increases independence and success in daily life.
Learning Objectives:
Identify a minimum of 25 must-have social skills for an adolescent and/or adult with high functioning autism and Asperger Syndrome;
Create and prioritize a social skills treatment plan for their student;
Learn several teaching strategies for use with the student
TIMELINE: This course, on its own has a license for active use for 30-days unless it is purchased as part of a bundle/library.
MANDATORY DISCLAIMER: The Behavior Analyst Certification Board ("BACB") does not sponsor, approve, or endorse Special Learning, the materials, information, or sessions identified herein.
NOTE: CEs claimed on any training completed can only be claimed once. If you repeat training you've already claimed CEs on, you won't be able to claim the CEs again. Please ensure you have not already completed and claimed the CEs for the training module before purchase. Want to customize your training? You can build your own CE library. See our main page!. For cancellations and refunds, please see our policy.
No reviews yet!
For adding a review for this product you need to purchase current product and be authorized.