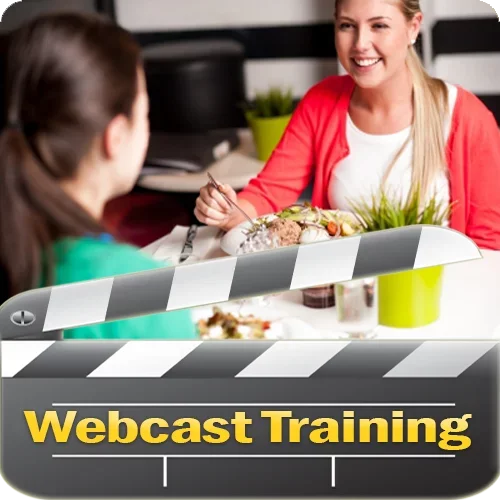 CEU: Transition Survival 103: Must-Have Social Skills for Adolescents/Adults - Part 1

You could be the first person to provide your opinion.
Purchase now & provide your feedback on this product and receive a $25 store credit!

BCBA CEUs: 2- Type II, BACB General
QABA CEUs: 2- General
APA/CESA: 2 General (Home Study)
Remember the first time you interviewed for a job? What did you wear? What did you say when greeting people? How early did you arrive, 10, 15, or even 30 minutes early? How did you know what to say versus what not to say during the interview? Were you nervous, scared, or even confident?
This is just one example of hundreds of social situations we learn about or are expected to somehow intuitively understand how to handle as we enter adulthood. For persons with autism, we know the intuitive ability to understand is not truly intuitive. A person with autism and Asperger syndrome "will require learning the unwritten rules of social culture, basically by rote. One by one, she must add each to a database of information so she can try to say and do the appropriate things at the appropriate times" (Hawkins 2004, p. 69). Preparing for social situations we attempt during adulthood, such as an interview, requires exactly that - preparation.
Learning Objectives:
Identify a minimum of 25 must-have social skills for an adolescent and/or adult autism
Create and prioritize a social skills treatment plan for their student;
Learn several teaching strategies for use with the student
TIMELINE: This course, on its own has a license for active use for 30-days unless it is purchased as part of a bundle/library.
MANDATORY DISCLAIMER: The Behavior Analyst Certification Board ("BACB") does not sponsor, approve, or endorse Special Learning, the materials, information, or sessions identified herein.
NOTE: CEs claimed on any training completed can only be claimed once. If you repeat training you've already claimed CEs on, you won't be able to claim the CEs again. Please ensure you have not already completed and claimed the CEs for the training module before purchase. Want to customize your training? You can build your own CE library. See our main page!. For cancellations and refunds, please see our policy.
No reviews yet!
For adding a review for this product you need to purchase current product and be authorized.