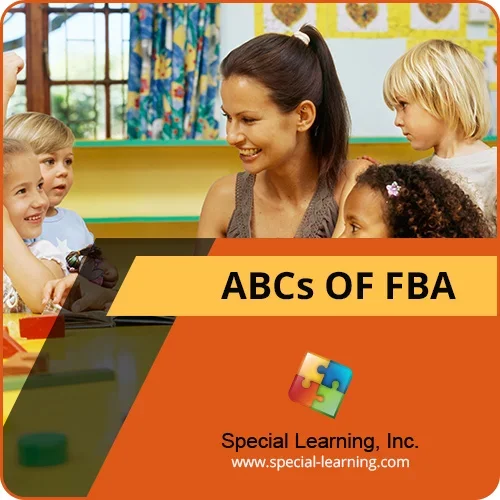 ABCs of Functional Behavior Assessment

You could be the first person to provide your opinion.
Purchase now & provide your feedback on this product and receive a $25 store credit!

LEVEL: Beginner and Intermediate
An essential part of developing effective behavioral interventions to treat problem behavior is identifying when, where, and why of behavior. This webinar will provide students with a basic framework that can be used to conduct simple, yet effective Functional Behavior Assessments (FBAs). FBA is a procedure used to collect valuable information to identify the root causes of problem behavior, a critical element in developing effective Behavior Intervention Plans (BIPs).
This 1 ½ hour course is designed to provide students with foundational knowledge, a prerequisite for our new series, Practical and Hands-on Approach to Conducting Effective Functional Behavior Assessments (FBAs).
Learning objectives include:
Gain an understanding of what a Functional Behavior Assessment (FBA) is and why it's used
Gain an overall understanding of common FBA procedures
Learn how to select and define target behaviors
Learn how to collect information on target behaviors using indirect and direct assessment methods
Understand how FBA results can be used to develop interventions to address mild to moderate problem behaviors (i.e., behaviors not dangerous to students or others)
To enhance the learning experience, this training will incorporate real case studies and include practical tools and resource materials.
Group Pricing Available
P.O.s Accepted
For cancellations and refunds, please see our policy HERE.
No reviews yet!
For adding a review for this product you need to purchase current product and be authorized.