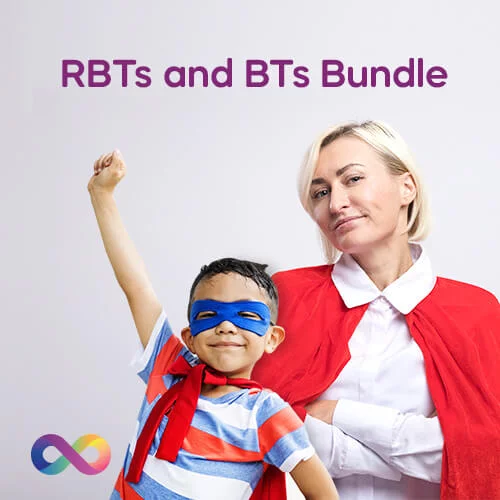 Protecting Clients and ABA Ethics for RBTs and BTs Bundle

You could be the first person to provide your opinion.
Purchase now & provide your feedback on this product and receive a $25 store credit!

Have you ever been asked by a family or guardian to implement something with your client, and you were not sure if it fell under your scope of practice as a Behavior Technician? Have you considered practicing ABA in different settings like schools or family homes? Have you ever felt that your ABA supervisor is asking you to do something and you just don't know how to do it (like creating a task list)? If you answered yes, to any of these common questions asked by Behavior Techs (BT), you are not alone!
Oftentimes, BTs can find the answer to such situations in the BACB 's recently published RBT Ethics Code (2.0), 2022, however, it may not be as cut and dry as we think as described in WE MUST PROTECT OUR RBTS and BTS. This is why Special Learning has teamed up with ABA Ethics Guru, Dr. Jon Bailey, BCBA-D, and developed the ultimate bundle to support Behavior Technicians in navigating some common issues and scenarios when providing ABA services across settings and the how-to address your concerns with your supervisor in a professional and authentic manner with your new Protecting Clients and ABA Ethics for RBTs and BTs Bundle
The Protecting Clients and ABA Ethics for RBTs and BTs Bundle include:
2 on-the-go podcasts packed with 4-hours of navigating real-life questionable ethical practices you most likely will encounter as a BT presented with Dr. Jon Bailey, BCBA-D
2 quick literature summaries to reference and share with your supervisor or clients' families on coping strategies and popular treatments/therapies for clients that are evidence-based.
1 complete Task Analysis Data Sheet Customizable Template with a clinically sound and simple instructional guide so you can create that task list for any behavior requested by your supervisor
This bundle includes:
MANDATORY DISCLAIMER: The Behavior Analyst Certification Board ("BACB") does not sponsor, approve or endorse Special Learning, the materials, information, or sessions identified herein.
For cancellations and refunds, please see our policy HERE.
No reviews yet!
For adding a review for this product you need to purchase current product and be authorized.