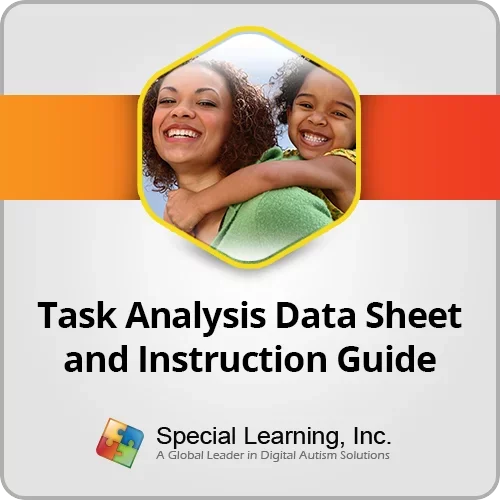 Task Analysis Data Collection Sheet And Instruction Guide

You could be the first person to provide your opinion.
Purchase now & provide your feedback on this product and receive a $25 store credit!

Task Analysis Data Collection Sheet and Instruction Guide
Parents, educators, and professionals that work with individuals with Autism and other special needs are constantly looking for evidenced-based practices like Applied Behavior Analysis (ABA) to assist them on the journey to independence with their child/client.
Special Leaning's Task Analysis Data Collection Sheet is a tool to assist you by "breaking down" large skills into smaller manageable and teachable components all the while monitoring the individual's progress over time. The tool can be modified to address a variety of skills from social, and adaptive daily living, to vocational skills and more.
**Instructional guide included
Want to create lesson plans, and curriculum, and use fun evidence-based tools to teach skills?
Check out:
For cancellations and refunds, please see our policy HERE.
No reviews yet!
For adding a review for this product you need to purchase current product and be authorized.