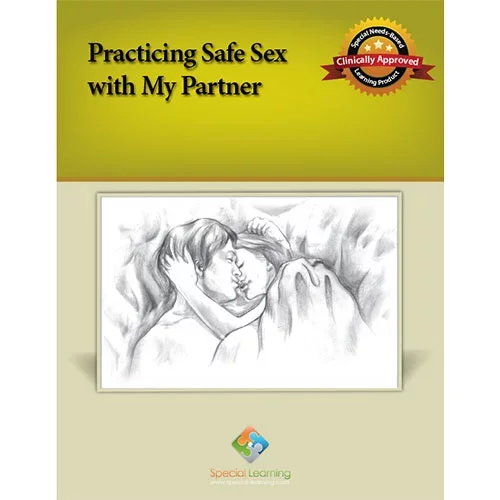 Printable: Practicing Safe Sex with my Partner Social Story Curriculum

You could be the first person to provide your opinion.
Purchase now & provide your feedback on this product and receive a $25 store credit!

Educating young adults on safe sexual practices is important for their health and happiness. Individuals with autism have sexual desires too, and it can be difficult to teach these individuals how to handle sex appropriately and safely. The Sexuality and Human Development Social Story Series helps young adults with Autism and other developmental disabilities to begin to understand the importance of practicing safe sex. Accurate illustrations and simplified text will teach these individuals appropriate sexual practices that will lead to healthier and happier lives.
Social stories are short illustrated books that help teach individuals affected by Autism Spectrum Disorder (ASD), the specific social "rules" or "norms" that are generally accepted in society. Each set is a self-contained comprehensive teaching solution that comes with an integrated set of tools, including a teaching guide. These products are designed to work in conjunction with each other to teach a student the foundational social skills necessary for building success and independence.
See sample HERE
Benefits:
Simplified text and realistic illustrations facilitate easier understanding
Breaks down a difficult subject matter and makes learning easier
Defines key terms associated with safe sexual practices in easy-to-understand language
The Special Learning Social Story Set includes:
Full-page illustrated social story coded by skill(s) and age
Portable social rule cards to provide additional teaching support when on the go
Note: This product is DOWNLOADABLE ONLY. The purchase does not include hard copies.
For cancellations and refunds, please see our policy HERE
No reviews yet!
For adding a review for this product you need to purchase current product and be authorized.