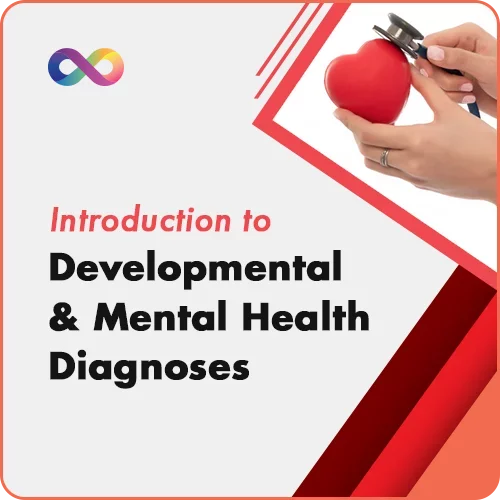 Parents, Educators & Techs: Developmental & Mental Health Diagnoses

You could be the first person to provide your opinion.
Purchase now & provide your feedback on this product and receive a $25 store credit!

NO CEUS OFFERED FOR THIS MODULE
Did you know that developmental and mental health diagnoses generally fall into at least 1 of 3 categories: 1) Medical/Biological, 2) Substance-Induced, and 3) Psychological? Common diagnoses in children and adolescents requiring treatment include Autism, Prader-Willi Syndrome, Speech/Communication Delays, Intellectual Developmental Disorders, Cerebral Palsy, Global Developmental Delay, Down's Syndrome, and Attention Deficit Disorder. Prevalence rates, comorbidities, age ranges, treatment, parent counseling, and medication is discussed. A brief description of several diagnoses is included (e.g., Autism, Intermittent Explosive Outbursts, Oppositional Defiant and Conduct Disorders, ADHD, and Intellectual Disability).
Presenter: Deborah P. Coehlo, Ph.D., C-PNP, PMHS, CFLE
Learning Objectives:
1. Identify common diagnoses associated with developmental and mental health diagnoses
2. List the prevalence rates of common mental health diagnoses
3. List diagnostic criteria for common mental health diagnoses in children.
4. Describe the impact of untreated mental health in children.
5. Apply knowledge using case studies.
Each purchase corresponds to 1 user license/access. Access to the webinar is valid for 1 month.
For cancellations and refunds, please see our policy HERE.
TIMELINE: This course, on its own has a license for active use for 30-days unless it is purchased as part of a bundle/library.
MANDATORY DISCLAIMER: The Behavior Analyst Certification Board ("BACB") does not sponsor, approve, or endorse Special Learning, the materials, information, or sessions identified herein.
NOTE: CEs claimed on any training completed can only be claimed once. If you repeat training you've already claimed CEs on, you won't be able to claim the CEs again. Please ensure you have not already completed and claimed the CEs for the training module before purchase. Want to customize your training? You can build your own CE library. See our main page!. For cancellations and refunds, please see our policy.
No reviews yet!
For adding a review for this product you need to purchase current product and be authorized.