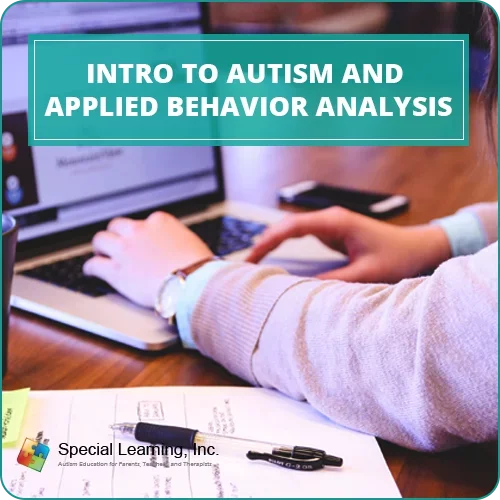 You could be the first person to provide your opinion.
Purchase now & provide your feedback on this product and receive a $25 store credit!

The Special Learning Intro to Autism and Applied Behavior Analysis Bundle has been developed specifically for parents, teachers, and professionals seeking to understand autism spectrum disorder (ASD) and acquire basic knowledge of Applied Behavior Analysis (ABA) intervention, the world's most effective behavioral intervention for people with autism.
Through our webinars and eBooks, you will learn basic ABA strategies and techniques that can be used to quickly address problem behaviors. By combining your knowledge of ABA with our actionable tools -- social story curriculum and video schedule - you will learn to apply basic evidence-based strategies to effectively teach language and social skills.
This learning bundle includes:
Webinar on What is Autism?
Webinar on Applied Behavior Analysis (ABA) Overview
eBook on the ABCs of Autism
eBook on Applied Behavior Analysis (ABA)
Visual Schedule on Asking for help (boy and girl versions)
Asking For Help Social Story Curriculum
Note: This product is in DIGITAL FORMAT ONLY. The purchase does not include hard copies. The option to print eBooks is at the user's discretion.
For cancellations and refunds, please see our policy HERE.

No reviews yet!
For adding a review for this product you need to purchase current product and be authorized.