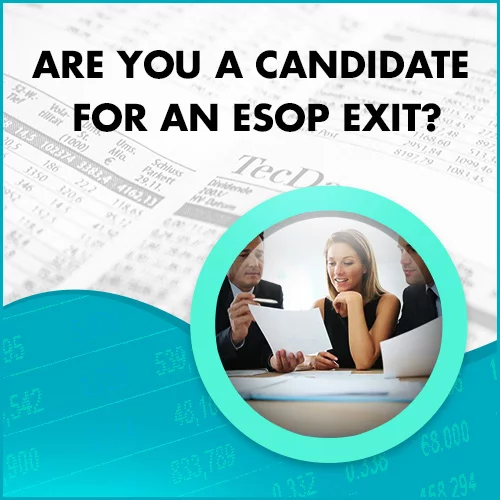 ESOP: An Ethical Exit Strategy

You could be the first person to provide your opinion.
Purchase now & provide your feedback on this product and receive a $25 store credit!

Employee Stock Option Plan (ESOP)s: an Alternative Exit Strategy- This event is not CEU-Eligible
Exit Vehicles for BCBA Founders of Independent ABA Orgs
An Employee Stock Option Plan (ESOP) is a highly attractive exit vehicle for BCBA founders of Independent ABA Organizations. To many, an ESOP may appear "too good to be true." Fundamentally, because the ESOP is overseen by an ESOP trustee who has a fiduciary responsibility to manage the ESOP, all decisions that are made by the organization serve the best interests of the company --- and its shareholders, the employees.
And why not? Owners who sell to an ESOP can (1) transfer ownership of their business to those employees who were instrumental in the growth; (2) rest comfortably knowing that clients will continue to receive quality services; (3) sell 100% ownership of their business at a fair valuation; (4) walk away from the transaction with no holds or restrictions on sale proceeds; (5) protect their proceeds from taxes (proceeds can be tax-deferred); (6) continue to work for the business as a fairly compensated employee (for 12 months) or consultant (after 12 months) in whatever role of their choosing if it aligns with the needs of the business
What's the catch? There's no catch, but because of the ESOP parameters, not every business can qualify. In order to qualify, a business must (1) generate $5 to $7 million in revenues; (2) show a minimum 20% EBITDA (Earnings Before Interest and Taxes after Depreciation and Amortization (3) show double-digit growth; (4) strong infrastructure; and (5) strong management team.
Panelist(s):
John Benfield, CEO
Karen Chung, CEO
CE Eligibility: This webinar does not qualify for CEUs
Access to the recorded version is valid for 1 month.
For cancellations and refunds, please see our policy HERE.
No reviews yet!
For adding a review for this product you need to purchase current product and be authorized.