CEU: ABA in Schools - Deep Dive: Developing a BIP Team

You could be the first person to provide your opinion.
Purchase now & provide your feedback on this product and receive a $25 store credit!

BCBA CEUs: 2 Type II Learning
QBA, QASP-S CEUs: 2 General
APA/CESA: 2 General (Home Study)
While developing Module 3, Dr. Detrich and our development team determined that this topic required far more attention than the original 2 hours allotted. In keeping with Special Learning's mission to provide the highest quality, timely, relevant, and actionable professional development opportunities, we determined that the best course of action would be to devote an additional 2-hours to give us an opportunity to take a much deeper dive into this complex topic.
There are countless challenges involved in developing quality FBAs that can realistically be implemented given vastly different constraints inherent in school settings. In this session, Dr. Detrich leveraged his deep knowledge, expertise, and history of success to provide BCBAs with a blueprint for BIP implementation. He shared his framework, models, materials, and other tools that he and his team have developed and used successfully over the years to achieve positive outcomes - in spite of environmental constraints.
Presenters: Ronnie Detrich, Ph.D., Shawn E. Kenyon, BCBA-D
Learning Objectives:
Identify the least intrusive and most effective Functional Behavior Assessment procedures in the school setting to assess problem behaviors and provide the least amount of disruption for the student and his/her peers.
Assess classroom ecology and develop environmental modifications to support the student's success in the classroom.
List proactive approaches to collaborate with educators and others that interact with the student in the school setting from initial observation through the assessment period and Behavior Plan implementation.
Design common antecedent and environmental strategies to reduce problem behaviors in the classroom based on functional assessment findings
Discuss contextually appropriate replacement behaviors and methods of teaching/training school personnel of the implementation of replacement behaviors
Develop a systematic collaborative-team approach when working in schools from the FBA to developing the Behavior Intervention Plan that will be successful for the student in the school setting.
TIMELINE: This course, on its own has a license for active use for 30 days unless it is purchased as part of a bundle/library.
MANDATORY DISCLAIMER: The Behavior Analyst Certification Board ("BACB") does not sponsor, approve, or endorse Special Learning, the materials, information, or sessions identified herein.
NOTE: CEs claimed on any training completed can only be claimed once. If you repeat training you've already claimed CEs on, you won't be able to claim the CEs again. Please ensure you have not already completed and claimed the CEs for the training module before purchase. Want to customize your training? You can build your own CE library HERE. For cancellations and refunds, please see our return policy.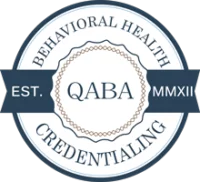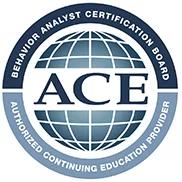 No reviews yet!
For adding a review for this product you need to purchase current product and be authorized.