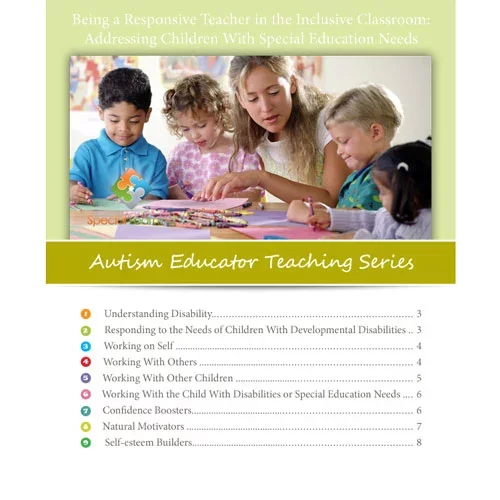 Being a Responsive Teacher in the Inclusive Classroom - Autism Educator Teaching Series

You could be the first person to provide your opinion.
Purchase now & provide your feedback on this product and receive a $25 store credit!

Handling a class of children with a wide span of ability levels can be very difficult for a teacher, especially if he or she is accustomed to dealing with typically developing students. When children with disabilities or special education need to join general education classes, teachers are expected to be responsive to their conditions and special needs and adjust the environment accordingly. This e-book provides teachers with several guidelines on how to work with other individuals involved in the child's life, other children who are in the same class or circle as the child with disabilities or special needs, and with the child himself.
The SL Educator Teaching Series is a collection of e-books written for educators, parents, practitioners, and other individuals involved in the care and education of children with Autism or other developmental disabilities.
Benefits:
Well-researched and written specifically for those individuals involved in educating individuals with special needs
Provide practical advice and examples that can be applied immediately by the readers within the classroom setting and beyond
Easily accessible in various formats, including on iBooks, Kindle, and in PDF Downloadable format
For cancellations and refunds, please see our policy HERE
No reviews yet!
For adding a review for this product you need to purchase current product and be authorized.