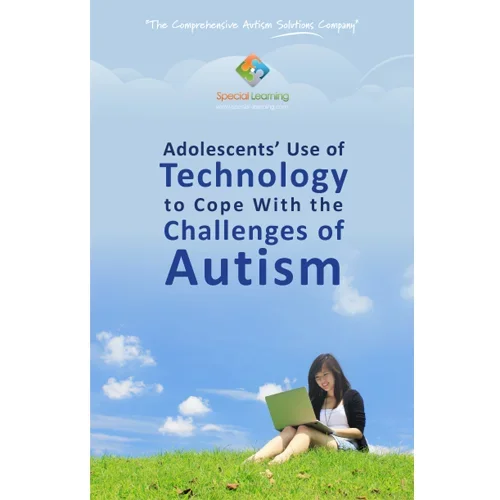 The Adolescent's Use of Technology to Cope with the Challenges of Autism

You could be the first person to provide your opinion.
Purchase now & provide your feedback on this product and receive a $25 store credit!

The Adolescent's Use of Technology to Cope with the Challenges of Autism eBook has been written to provide an overview of how various technology applications can assist adolescents with autism in developing communication skills and social skills that will allow them to integrate more successfully into the community. This eBook will help parents and providers understand how assistive technology can benefit an adolescent with autism and help them become more independent and productive members of the community.
Table of Contents:
Chapter 1: Technological Advances that Greatly Aid Adolescents with Autism
Chapter 2: Case Studies of How Technology Has Helped Adolescents with Autism
Chapter 3: General Guidelines in the Use of Technology With Adolescents With Autism and Other Developmental Disorders
Special Learning e-books are available on iBooks, Kindle, and in PDF downloadable format. For downloadable formats, instructions to access your book will be provided upon completion of your purchase.
Note: This product is DOWNLOADABLE ONLY. The purchase does not include hard copies.
For cancellations and refunds, please see our policy HERE
No reviews yet!
For adding a review for this product you need to purchase current product and be authorized.