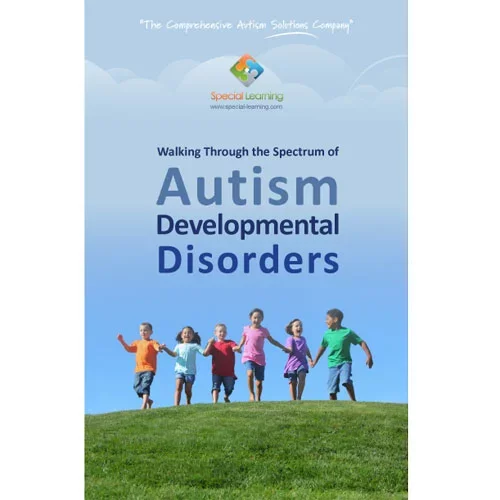 Walking Through The Spectrum of Autism Developmental Disorders

You could be the first person to provide your opinion.
Purchase now & provide your feedback on this product and receive a $25 store credit!

The latest research on developmental disorders has uncovered a wealth of new information on the nature of various disorders including their causes, symptoms, and interventions, and treatments. This e-Book explores recent findings on the disorders under the umbrella of Autism Spectrum Disorders, which include Autism, Asperger's Syndrome, Pervasive Developmental Disorders – Not Otherwise Specified (PDD-NOS), Childhood Disintegrative Disorder, and Rett Syndrome.
This e-Book aims to serve as a useful guide on Autism developmental disorders to help parents, educators, and practitioners support the development of children diagnosed with the disorders.
Chapter 1: Autism Disorder
Chapter 2: Asperger's Syndrome
Chapter 3: Pervasive Developmental Disorder-Not Otherwise Specified (PDD-NOS)
Chapter 4: Child Disintegrative Disorder
Chapter 5: Rett Syndrome
Special Learning e-books are available on iBooks, Kindle, and in PDF downloadable format. For downloadable formats, instructions to access your book will be provided upon completion of your purchase.
Note: This product is DOWNLOADABLE ONLY. The purchase does not include hard copies.
For cancellations and refunds, please see our policy HERE
No reviews yet!
For adding a review for this product you need to purchase current product and be authorized.