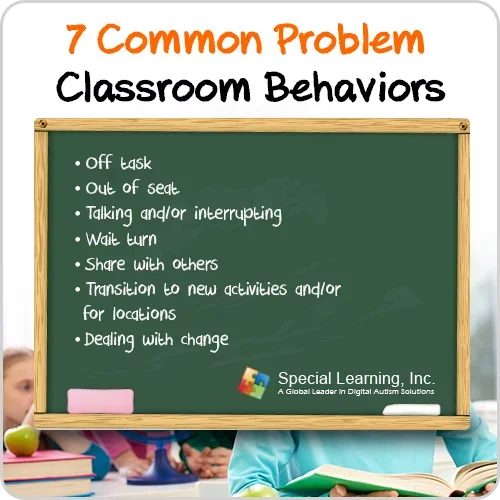 CEU: Intro to Strategies to Increase Beginner Classroom Participation Skills

You could be the first person to provide your opinion.
Purchase now & provide your feedback on this product and receive a $25 store credit!

BCBA CEUs: 2- Type II, BACB General
QABA CEUs: 2- General
APA/CESA: 2 General (Home Study)
Description: This 120-minute webinar will identify beginning classroom behaviors that all children must possess to be successful in a group environment and specific strategies to help achieve these skills for children with autism and other special needs. In the world of behavior analysis this has gained much outward attention and discussion over the years where, as we all learn from the very beginning in ABA, a worthy intervention should, among other things, be one that possesses both social validity and the ability to transfer its technology. Simply speaking, transferring technology is the ability of someone else to take a given method and duplicate it. While providing real-life examples of success and difficulties we will focus on strategies you can implement today as we study specific classroom behaviors from assessment to successful behavior change procedure implementation. Each event will total 100 minutes with a review of practice and methodology designed for teachers, paraprofessionals, BCaBA's and BCBA's working and consulting in schools, and other professionals working in a classroom environment with children with autism and related disorders.
Learning Objectives::
1. Name key components of comprehensive assessment around 7 common problem classroom behaviors
2. Create a variety of both individual and class-wide reinforcement programs
3. Identify visual strategies to increase/teach appropriate classroom behavior
TIMELINE: This course, on its own has a license for active use for 30-days unless it is purchased as part of a bundle/library.
MANDATORY DISCLAIMER: The Behavior Analyst Certification Board ("BACB") does not sponsor, approve, or endorse Special Learning, the materials, information, or sessions identified herein.
NOTE: CEs claimed on any training completed can only be claimed once. If you repeat training you've already claimed CEs on, you won't be able to claim the CEs again. Please ensure you have not already completed and claimed the CEs for the training module before purchase. Want to customize your training? You can build your own CE library. See our main page!. For cancellations and refunds, please see our policy.
No reviews yet!
For adding a review for this product you need to purchase current product and be authorized.