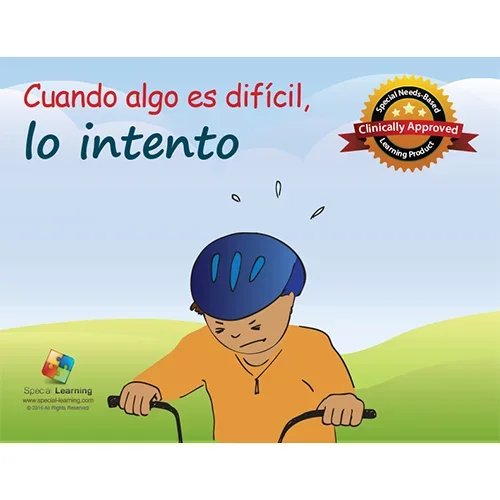 Historia Social "Cuando algo es difícil, lo intento" Plan de Estudios

You could be the first person to provide your opinion.
Purchase now & provide your feedback on this product and receive a $25 store credit!

Enséñale a tu hijo la importancia de intentar con nuestra historia social "Cuando algo es difícil, lo intento", diseñada para padres y maestros que trabajan con niños con necesidades especiales. Las historias sociales son libros cortos ilustrados que ayudan a personas dentro del Trastorno del Espectro Autista (TEA), Síndrome Down y otras discapacidades del desarrollo las "reglas" y "normas" sociales específicas que son aceptadas por la sociedad en general.
Esta historia social es una gran solución educativa para enseñar las habilidades fundamentales para el desarrollo efectivo y exitoso de la independencia.
Beneficios:
• Los textos simplificados y repetitivos permiten una mejor comprensión de las habilidades sociales básicas.
• Ilustraciones coloridas hacen que el aprendizaje de cómo manejar situaciones sociales más divertidas.
Nota: Este producto es SOLAMENTE DESCARGABLE. Al momento de comprarlo no incluye una copia impresa.
For cancellations and refunds, please see our policy HERE
No reviews yet!
For adding a review for this product you need to purchase current product and be authorized.