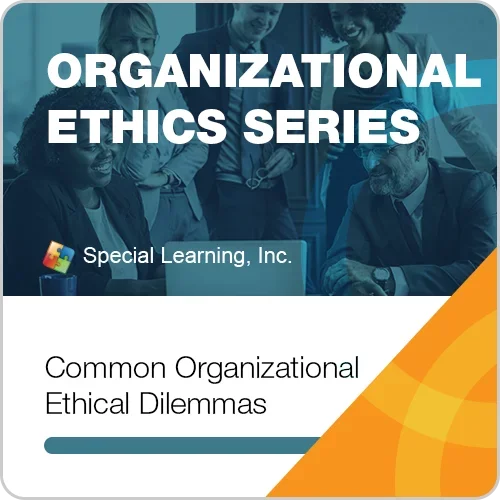 CEU: OBM Series - Module 1: Common Ethical Dilemmas - Dr. Jon Bailey & Dr. Aubrey Daniels

You could be the first person to provide your opinion.
Purchase now & provide your feedback on this product and receive a $25 store credit!

BCBA CEUs: 2 Learning or Ethics
QABA CEUs: 2 General or Ethics
Description: The ethical conduct of both professionals who provide behavior analytic services and those organizations that employ them is critically important in the field of behavior analysis. Board Certified Behavior Analysts (BCBAs) are governed by the BACB's Professional and Ethical Compliance Code for Behavior Analysts. Unfortunately, organizations that employ BCBAs are not held to the same standard. In actuality, as yet, ABA agencies are not held to any ethical standards.
In our Organizational Ethics Series, we will explore this topic using a systems approach. The global autism ecosystem is comprised of many different parties, some of whom with conflicting agendas. And yet, in order to provide children, adolescents, and adults with the services they medically need, each member of the ecosystem must work together and do their part to fulfill their obligations. It is when members of this ecosystem fail to ethically discharge their obligations that things being to change -- for the worse.
Presenter: Jon Bailey, Ph.D., BCBA-D & Dr. Aubrey Daniels
Learning Objectives:
• Describe market dynamics that are contributing to increases in unethical conduct
• Describe the rate of growth in the field of behavior analysis
• Describe the Global Autism Ecosystem
• Describe the Ethical Framework for ABA Provider organizations
• Describe common organizational ethical misconduct
• Describe the impact of unethical conduct on clients of ABA services
• Describe the impact of unethical conduct on BCBAs and RBTs who provide clinical services
• Describe the impact of ongoing unethical conduct by ABA provider organizations in the field
TIMELINE: This course, on its own has a license for active use for 30 days unless it is purchased as part of a bundle/library.
MANDATORY DISCLAIMER: The Behavior Analyst Certification Board ("BACB") does not sponsor, approve, or endorse Special Learning, the materials, information, or sessions identified herein.
NOTE: CEs claimed on any training completed can only be claimed once. If you repeat training you've already claimed CEs on, you won't be able to claim the CEs again. Please ensure you have not already completed and claimed the CEs for the training module before purchase. Want to customize your training? You can build your own CE library HERE. See our main page! For cancellations and refunds, please see our return policy.
No reviews yet!
For adding a review for this product you need to purchase current product and be authorized.