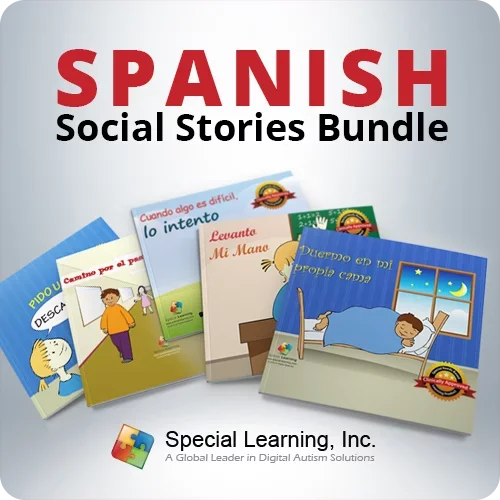 Historias Sociales en Español - Paquete

You could be the first person to provide your opinion.
Purchase now & provide your feedback on this product and receive a $25 store credit!

Enséñele a su hijo(a) o alumno(a) algunas de las expresiones sociales y habilidades básicas para vivir una vida independiente con éste paquete que contiene 5 historias sociales.
Estos materiales están escritos en Español y están diseñados para ayudar al niño a ser mas independiente y exitoso en situaciones sociales.
Beneficios:
El lenguaje usado es sencillo y repetitivo y permite un mas fácil entendimiento de las habilidades sociales básicas.
Las ilustraciones en color y los personajes hacen que el aprendizaje de como manejar situaciones sociales sea divertido.
Esta complementado con herramientas de enseñanza que refuerzan habilidades sociales importantes.
Incluyen una guía al final de cada histori de como enseñar efectivamente.
Habilidades que se enseñan:
Comunicación Funcional
Lenguaje Básico
Comunicación Social
No reviews yet!
For adding a review for this product you need to purchase current product and be authorized.